With restaurants failing at huge high rates and competition at all-time highs, restaurant owners and operators need to use every weapon in their arsenals to boost customers and drive engagement.
Many business owners, and managers are waking up to the possibilities of WiFi marketing. Sometimes referred to as social WiFi, this technology turns the free WiFi connection you're already offering your customers into a tool that helps you build a huge list of customer profiles and contact information, such as email addresses and phone numbers.
Traditional marketing won't transform your revenue and profits. You need to combine new marketing capabilities with analytics for your brick-and-mortar locations to thrive in the digital age.
The Basics of WiFi Marketing
With WiFi marketing, you give your customers free WiFi access in your locations. When they log into your connection, they're taken to a landing page where they're encouraged to:
Share their email address with you
Follow one of your social media profiles
Provide their rating of your establishment
You can also advertise an upcoming event, or special. Requiring contact information prior to accessing the internet gives you a way to stay connected with these customers. You can also use this basic contact information to send coupons and automate marketing campaigns.
These basic WiFi marketing tactics add a handful of digital marketing capabilities on top of the traditional tactics you've used to motivate customer loyalty and drive foot traffic into your locations.
Power Profits by Combining WiFi Marketing with Powerful Analytics
However, if all you're doing with your newfound WiFi marketing capabilities is automating loyalty campaigns and growing email lists and social followers, you're leaving a lot of un captured value on the table. To realise powerful gains for your locations, you need to amplify your marketing with WiFi analytics.
With WiFi analytics, you can capture information about your store performance and customer behavior – even if customers never log into your WiFi connection. By capturing key data such as hourly foot traffic and average customer dwell times, you will gain a high-level view of the performance of your locations.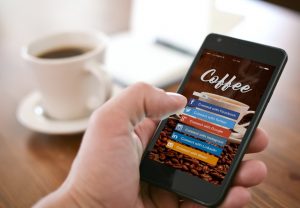 You can then combine these and other data to determine things like average customer lifetime value and the lifetime value of individual customers.
The data you collect on both the customers who log into your connection and those who simply enter your location with a WiFi-enabled device gives you tremendous visibility into the health of your locations and the effectiveness of your marketing campaigns. You can also divide your customers into various targets and segments.